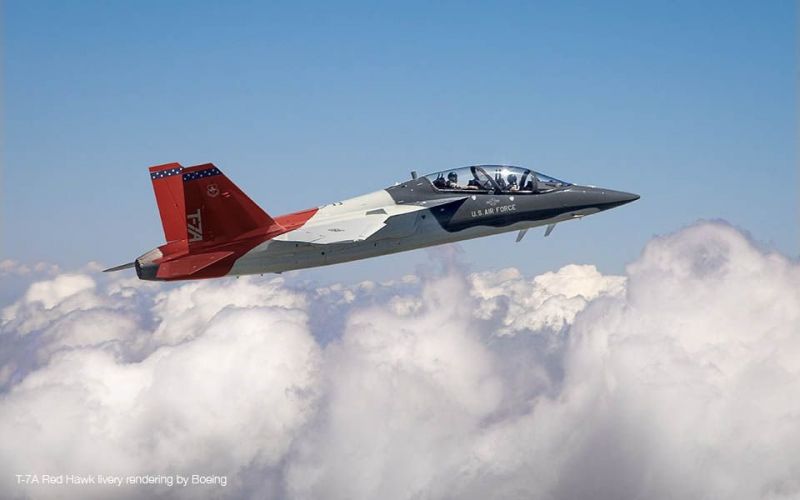 Welcome.
Welcome to the U.S. Air Force's homepage for the T-7A recapitalization program! T-7A recapitalization is the acquisition of new generation T-7A aircraft and construction and upgrade of specific facilities to support the pilot training and operations and maintenance of the T‑7A aircraft.
T-7A recapitalization is expected to occur at five military installations in the south-central United States over the coming decade.

Joint Base San Antonio, Texas (specifically JBSA-Randolph, JBSA-Lackland, and Seguin Auxiliary Airfield)
Vance Air Force Base, Oklahoma (coming soon)
Sheppard Air Force Base, Texas (coming soon).
This website is the U.S. Air Force's homepage for the public to learn about and become involved in the National Environmental Policy Act (NEPA) process for each installation. A seperate website is established for each installation when its NEPA process commences. The U.S. Air Force encourages the public and interested parties to review the information and documents provided on these websites and participate in the NEPA processes.
---
This website is compliant with Section 508 of the Rehabilitation Act. This allows assistive technology to be used to obtain the available information from the website. Due to the nature of graphics, figures, tables, and images occurring in the website, accessibility is limited to a descriptive title for each item.
Photo Credits: Boeing T‑7A Red Hawk Website, July 2021. https://www.boeing.com/defense/t-7a/#/gallery